September 21, 2023
5 Beauty Trends to Try This Fall!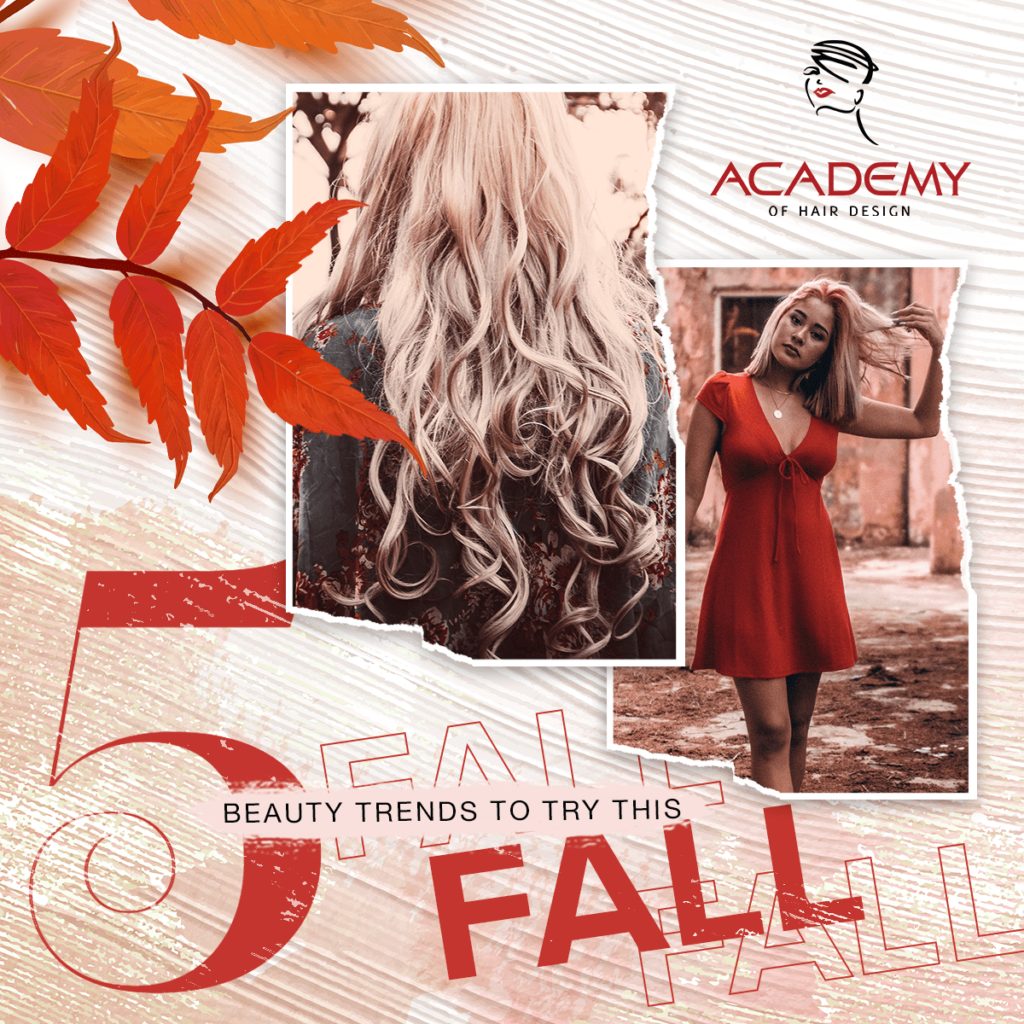 As the leaves change colors and the temperatures drop, it's time to update your beauty routine to match the cozy and vibrant atmosphere of fall. Whether you're a beauty enthusiast or simply looking to change up your look, fall is the perfect season to experiment with new trends. In this blog post, we'll explore some of the most exciting beauty trends to try this fall. From stunning hair colors to makeup techniques that embrace the season, we've got you covered. So, let's dive in and get ready to embrace the beauty of autumn!
Warm And Rich Hair Colors
One of the most noticeable changes during the fall season is the transformation of nature's colors. As trees shed their leaves, they create a warm and inviting palette of reds, oranges, and browns. This change in scenery often inspires people to update their hair color to match the season. Here are some popular fall hair color trends to consider:
Copper Tones: Embrace the warmth of fall with copper and auburn shades. These colors add a fiery and rich dimension to your hair, making it appear vibrant and full of life.
Chocolate Brown: For a more subtle yet elegant look, opt for chocolate brown hair. This color exudes sophistication and pairs well with the cozy vibes of autumn.
Red Velvet: Deep, velvety reds are perfect for making a bold statement this fall. Whether you choose burgundy, maroon, or wine red, these hues can turn heads wherever you go.
Honey Blonde: If you prefer lighter shades, consider honey blonde. It brings warmth to your hair without going too dark, making it an excellent choice for those who want to keep their hair on the brighter side.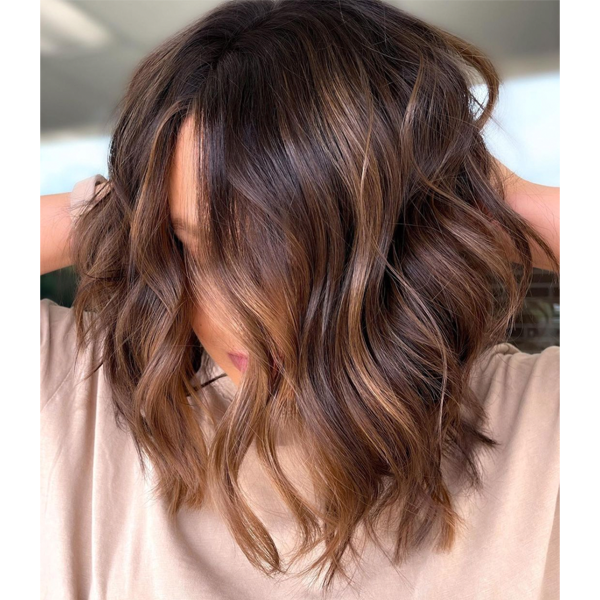 Effortless Textured Hairstyles
As the air gets crisper, it's time to put away those beachy waves and embrace more textured and tousled hairstyles. Fall is all about relaxed and effortless beauty, and your hair should reflect that. Here are some textured hairstyles to try this season:
Messy Buns: Opt for a loose and messy bun to create a relaxed yet chic look. Leave a few strands of hair framing your face to add a touch of whimsy.
Soft Waves: Instead of tight curls, go for soft, loose waves. These waves give your hair a natural and windswept appearance, perfect for autumn strolls.
Braided Styles: Incorporate braids into your fall look for an added element of texture. Side braids, fishtails, and messy crown braids all fit the autumn vibe.
Bold and Smoky Eye Makeup
Fall is the ideal time to experiment with bold and smoky eye makeup looks. The season's deep and earthy colors provide the perfect backdrop for dramatic eye makeup. Here are some eye-catching trends to try:
Smoky Neutrals: Create a classic smoky eye using warm, neutral shades like browns, taupes, and deep grays. This timeless look adds depth and intensity to your gaze.
Jewel-Toned Shadows: Embrace the opulence of fall by incorporating jewel-toned eyeshadows into your makeup routine. Deep emerald greens, sapphire blues, and amethyst purples are all excellent choices.
Winged Liner: Add a touch of sophistication with a winged eyeliner. Experiment with different liner colors, like rich brown or forest green, to complement your fall outfits.
Dark Lipstick Shades
Fall is synonymous with dark and sultry lip colors. Swap out your bright summer shades for deeper, more intense lipsticks. These bold hues not only complement the changing colors of the season but also exude confidence and elegance. Whether you're sipping pumpkin spice lattes or strolling through vibrant foliage, a well-chosen lip color can be your statement accessory, tying together your entire autumn look. Don't be afraid to experiment with different shades to find the one that truly embodies your fall spirit.
Natural And Glowing Skin
While bold makeup can be a lot of fun, it's essential to maintain a natural and glowing complexion throughout the fall. Healthy skin is always in style, so here are some skincare and makeup tips for achieving that radiant look:
Hydration: Cooler temperatures can be harsh on the skin, so ensure you stay hydrated by drinking plenty of water and using a nourishing moisturizer.
Minimal Foundation: Ditch heavy foundations for lighter, more natural coverage. Consider using tinted moisturizers or BB creams to let your skin breathe.
Cream Blush: Instead of powder blush, opt for cream or liquid formulas. These products give your cheeks a natural flush and a dewy finish.
Highlighter: Use a subtle highlighter on your cheekbones, brow bones, and the inner corners of your eyes to create a luminous glow.
Schedule A Beauty Appointment With Us!
As we bid farewell to summer and welcome the beauty of autumn, it's the perfect time to experiment with new beauty trends. If you want to try any of these fall trends, schedule an appointment with us at our student salon! Our students, under the guidance of instructors, are ready to bring your fall beauty dreams to life. Don't miss the opportunity to embrace the warmth and richness of fall by booking your beauty appointment with us today!
And, if you're interested in becoming a beauty professional, contact us to learn more about our programs, enrollment, and more.