January 26, 2023
Everything You Need To Know To Start Beauty School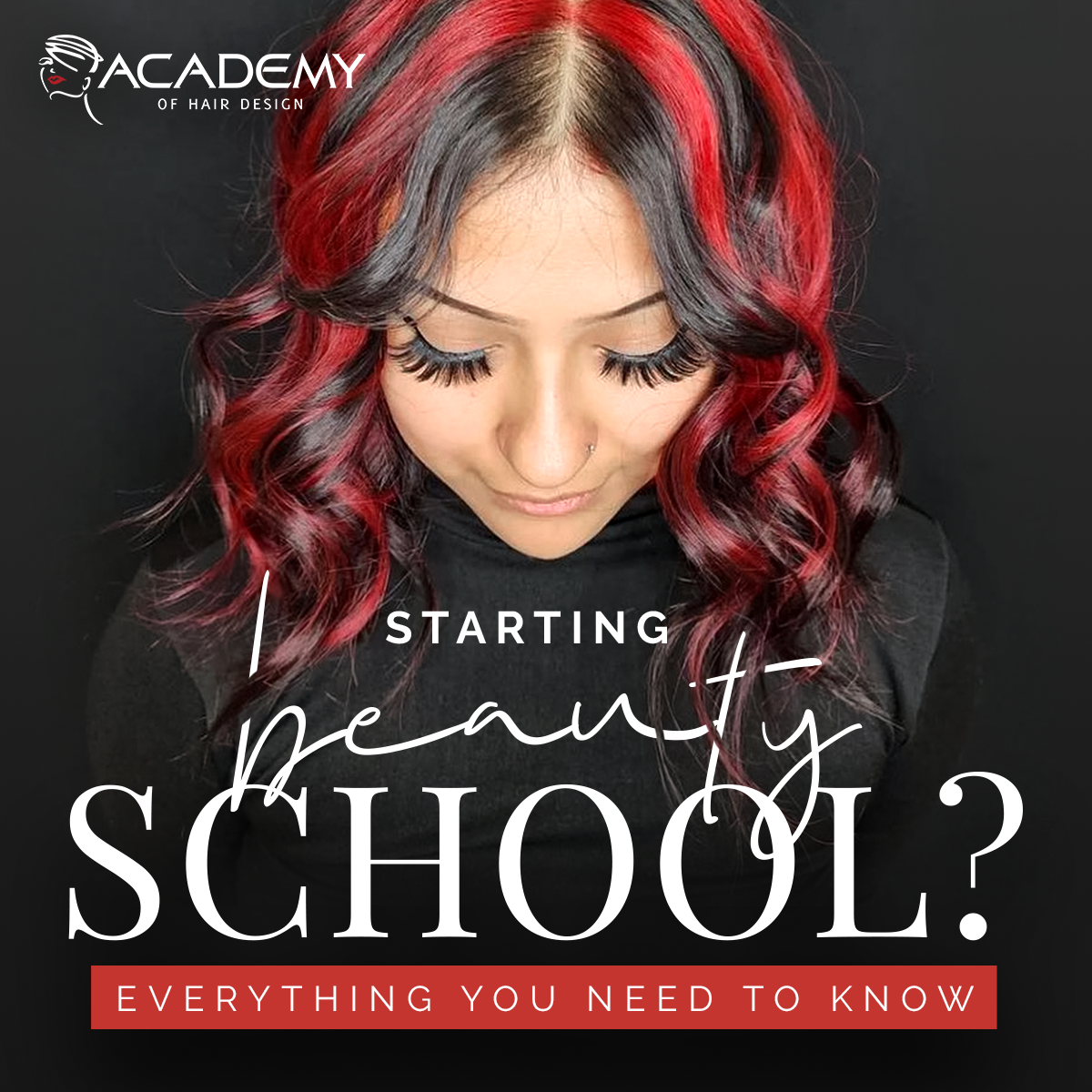 Have you ever considered a career in the beauty industry? If you have, you probably have a passion for hair, skin, or nails. There are endless possibilities for those interested in the beauty world and no better time to start than the present! According to the US Bureau of Labor Statistics, the job outlook for some beauty professionals is expected to grow 11% by the year 2031.
It's important to be prepared as you head into a new adventure and to learn all the information you can! In this blog, we're letting you know everything you need to start beauty school!
What Are Your Goals?
Before you start beauty school, it's important to know what knowledge you want to gain from it. What are your future career goals? And what do you need to get there? Do you want to become a cosmetologist, esthetician, barber, or nail technician? Each career has different educational requirements, so it's important to determine your goals before you decide on a school and program.
Research Schools
Now that you know your long-term career goals, it's time to research schools! We recommend looking for schools that offer the training you need to be successful in your chosen career. You should also take into consideration the schools location, costs, and culture. When evaluating your options, make sure it's a good match for you! If it is, then you're ready to make an informed decision.
At Academy of Hair Design, we pride ourselves on preparing future beauty professionals to have successful careers in the beauty industry! We focus on a quality learning environment and offer:
Real-world experience with the satisfaction of seeing your own creations improve someones day
Hands-on training in hair, nails, and skin treatments
Ability to begin your own diverse book of clients and accept referrals to expand your business
And more!
Break Down The Different Types Of Programs
After you find a school that fits what you need, break down their programs and pick one that aligns with your goals.  At Academy of Hair Design, we have programs in:
Understand The Time Commitment You're Making
Different programs require different time commitments. It's important to know what's required of you before making such a big commitment! At Academy of Hair Design, we know our students have a busy schedule and do our best to accommodate! That's why we offer scheduling options! You can choose from morning or afternoon classes and part time or full time. We are determined to help you meet your goals.
Look At Financial Aid Options
Financing your education is an important step in the process. Luckily, there are plenty of options available to students! In addition to scholarship options, we can also offer our students *financial aid options. Different types of financial aid can be available depending on your situation, including Grants and Federal Direct Loan Program. Click here for our financial aid application guide!
Don't let the fear of paying for beauty school stop you from pursuing your dreams!
Start Your Beauty Career Journey With Academy of Hair Design
Attending beauty school is a big decision, but it's filled with many rewarding opportunities along the way. Now that you know everything you need to start beauty school, it's time to start! Contact us for more information about our school or to schedule a tour. During your tour, you can learn more about our curriculum, admission requirements, and how to get your application started. See for yourself why so many other students trust us with their education! We can't wait to meet you and help you get started in your dream career!
*financial aid only available to those who qualify