October 31, 2023
The Ultimate Guide to Academy of Hair Design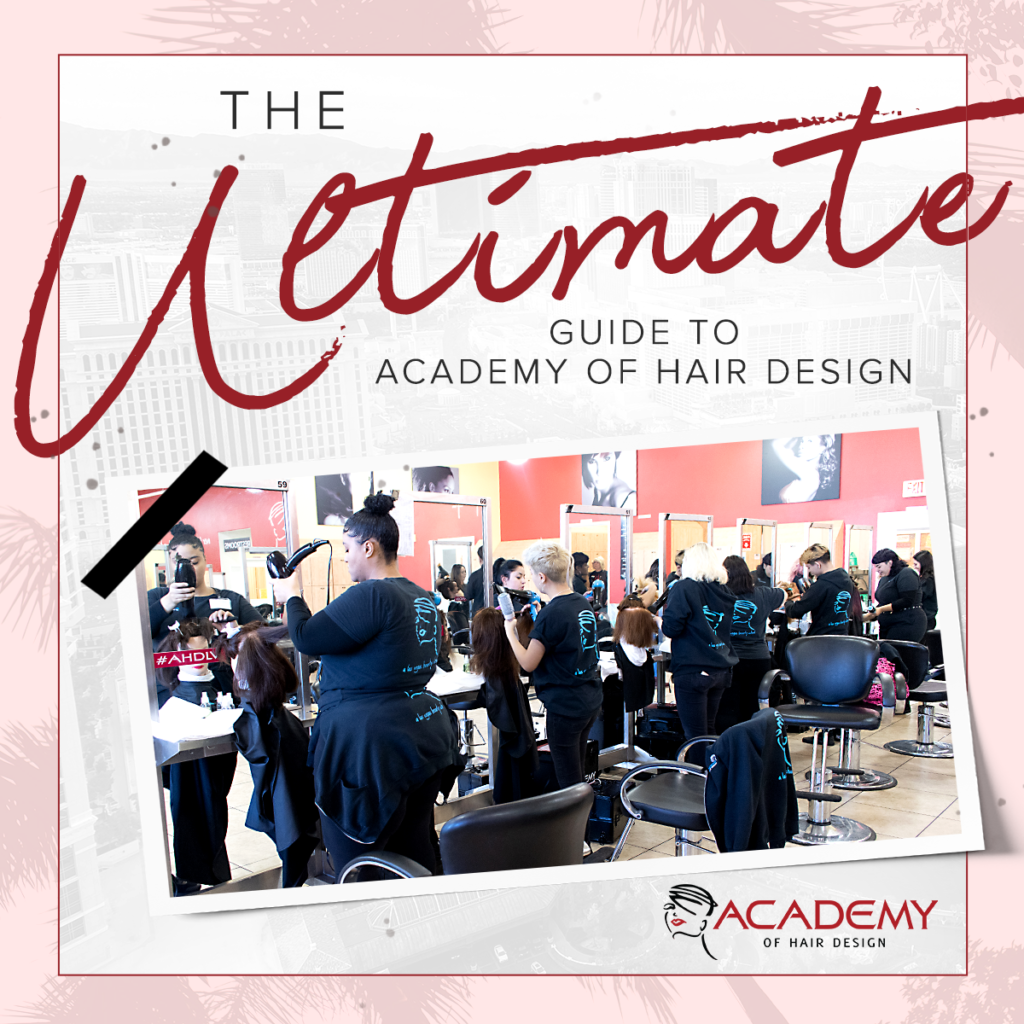 Are you passionate about the world of beauty and hairstyling? Do you dream of transforming your love for hair into a fulfilling career? If so, Academy of Hair Design might be the perfect place for you. In this ultimate guide, we'll explore everything you need to know about us and why it could be the stepping stone to your success in the beauty industry.
About Academy of Hair Design
Academy of Hair Design is not just a beauty school; it's a place where dreams and creativity come to life. Located in Las Vegas, Academy of Hair Design has been a trailblazer in the world of beauty education since 1971. Our mission is simple: to provide top-notch education and hands-on training to aspiring hairstylists, makeup artists, and beauty professionals.
Programs Offered
At Academy of Hair Design, you'll find a wide array of programs tailored to your interests and career goals. Some of the most popular programs include:
1. Cosmetology
The cosmetology program covers the fundamentals of hairstyling, hair cutting, coloring, and chemical treatments. Students learn how to provide a range of salon services, from classic cuts to avant-garde styles. This program not only equips students with the technical skills to excel in the field but also teaches professionalism and client communication.
2. Esthetics
The esthetics program focuses on skincare and spa services. Students gain expertise in facials, makeup application, and body treatments, preparing them for careers in beauty spas and wellness centers. The esthetics program emphasizes the importance of skincare and relaxation techniques, helping students understand the science behind beauty and rejuvenation.
3. Hair Design
For those interested in hair, the hair design program teaches cutting, coloring, the latest hair trends, and more to give you established experience in all things hair. The program emphasizes precision and attention to detail, key attributes for a successful career in hair.
4. Nail Technology
The nail technology program delves into the world of nail care and design. Students learn to provide manicures, pedicures, nail extensions, and stunning nail art. Nail technology is not just about aesthetics; it's about the health and well-being of your clients' nails. This program provides a comprehensive understanding of nail care and creative nail design.
Expert Faculty
One of Academy of Hair Design's key strengths is its experienced and passionate faculty. The instructors here are not only licensed professionals but also have real-world experience in the beauty industry. They are dedicated to nurturing your talent, honing your skills, and preparing you for a successful career.
Hands-On Training
Academy of Hair Design's curriculum emphasizes practical training. You won't just learn from textbooks; you'll have the opportunity to work in a real salon environment. Hands-on training ensures that you're fully prepared to excel in a salon or spa setting once you graduate. This immersive experience allows students to build confidence in their skills and understand the pace and demands of a real-world salon.
State-of-the-Art Facilities
Academy of Hair Design takes pride in its modern, well-equipped facilities. You'll have access to the latest hair, skincare, and nail technology, including cutting-edge tools and products. This exposure to the industry's best practices can give you a competitive edge.
Career Support
Your journey doesn't end with graduation. Academy of Hair Design is committed to helping you launch your career successfully. We offer job placement assistance, resume building, and interview preparation to ensure you're ready to conquer the beauty industry.
Community and Networking
Being part of Academy of Hair Design means joining a thriving community of beauty enthusiasts. You'll have opportunities to network with fellow students and industry professionals. Building these connections can open doors to exciting career opportunities and collaborations. The beauty industry thrives on connections and creativity, and the Academy encourages students to engage with peers, alumni, and professionals in the field.
Financial Aid Options
Academy of Hair Design understands that investing in your education is essential but can be a financial challenge. We offer various *financial aid options and scholarship opportunities to help make your dreams a reality.
*financial aid is only available to those who qualify
Ready to Begin Your Journey?
If you're ready to turn your passion for beauty into a career, Academy of Hair Design is here to guide you every step of the way. With our programs, experienced faculty, facilities, and a supportive community, we can be the perfect place to nurture your talent and fulfill your dreams in the beauty industry.
Contact u today to learn more about our programs and how to embark on your journey to becoming a beauty professional.
Don't just dream about a career in beauty—make it a reality with Academy of Hair Design. Your future in the beauty industry starts here.