December 27, 2022
What Is Nail Technology?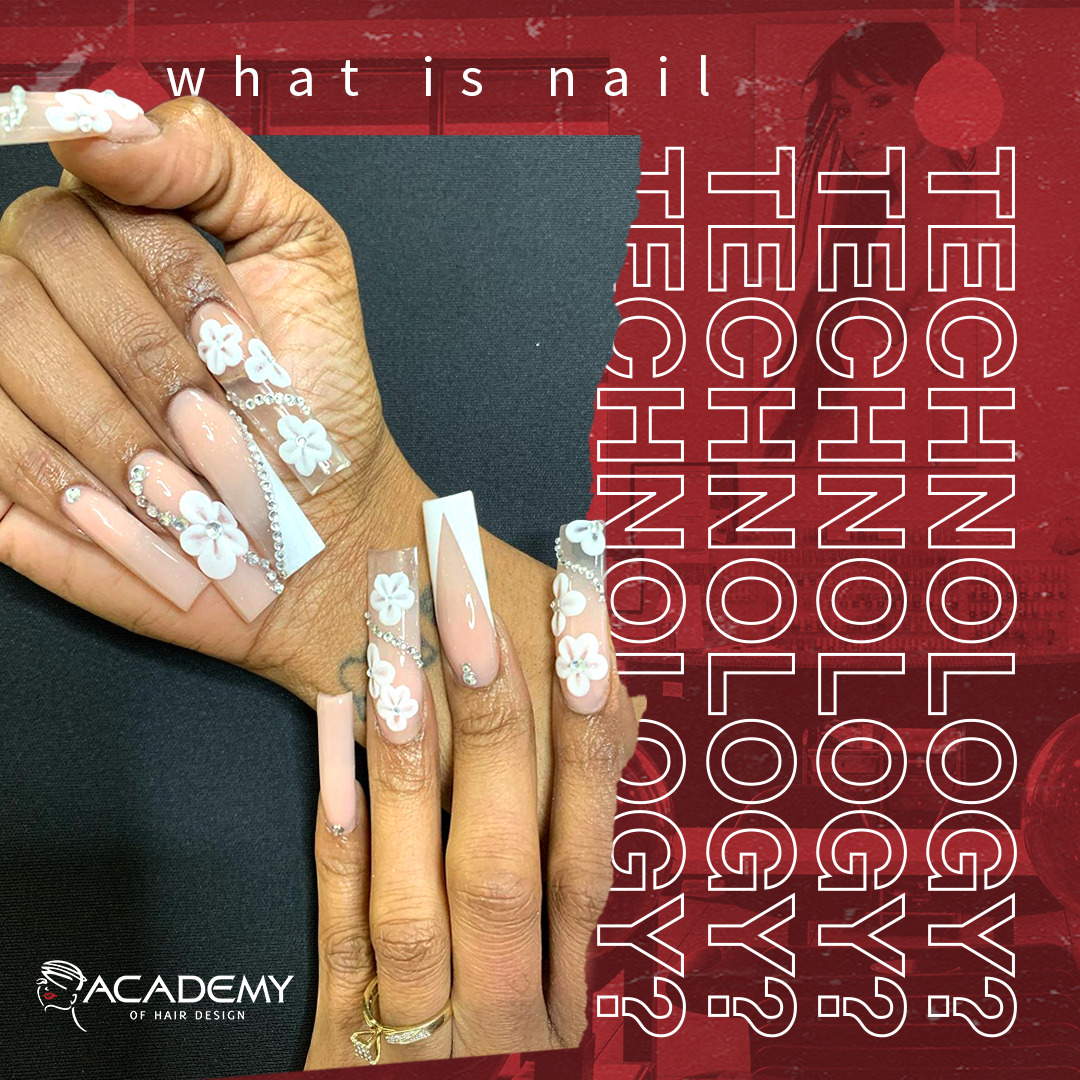 Manicures and pedicures are a type of self-care service some people can't live without. If you have a passion for art and consider yourself a creative individual, pursuing a career in nail technology could be right up your alley. There are many benefits of becoming a nail technician that come with many opportunities.
While it is a great career path for many individuals, let's talk about what nail technology is.
What Is Nail Technology?
Nail technology is "the art of decorating and improving nails." It involves techniques, tools, and other products used to enhance the appearance of nails. It is a beauty treatment for fingernails, hands, toenails, and feet.
What Does A Nail Technician Do?
A nail technician is a licensed professional who beautifies peoples hands and feet in a variety of ways. Some services they can provide include:
Manicures
Pedicures
Acrylic nails
Nail design
Dip powder
Shellac nails
While it's important to know these skills, nail technology is also a very social career. You meet with multiple clients throughout the day, allowing you to make meaningful connections and relationships.
About Our Nail Technology Program
There's nothing quite as exciting as a fresh set of nails! In Academy of Hair Design's nail technology program, you'll discover how to hone in on your artistic ability, expertise, and attention to detail. In this program, you'll learn all the fundamental tools of the trade, such as:
Manicuring
Pedicuring
Nail care
Safety and sanitation
Advance nail techniques
Wraps and extensions
Nail theory
Nevada law
People and salon skills
We aim to educate, graduate, and place students in a career in 6 months or less. Our school is designed to help you grow comfortable with a variety of techniques, so you can graduate with the knowledge and experience of a professional.
Career Opportunities For A Nail Technician
A career in nail tech can be highly attractive for those interested in beauty. Manicures and pedicures are always in demand so it's a great career to go into. If you've been thinking about becoming a nail tech, you might be wondering what career opportunities are out there for you! Enrolling in our nail tech program will open a variety of doors for you! Once you graduate from nail tech school, you can build a career as any of these:
Manicurist
Pedicurist
Nail product consultant
Spa nail technician
Nail shop owner
Benefits Of Becoming A Nail Technician
The nail business is one that lets you focus on your passion for beauty and art. Let's talk about the many benefits that come with being a nail technician!
Express Yourself Through Art
If art is one of your passions, you'll be able to bring your art to life. With all the unique nail designs and nail shapes, there's no shortage of possibilities your art can take you!
Help People Feel Their Best
There's just something about a fresh set of nails that make you feel like you can conquer the world. Nail technicians help clients feel their best by giving them a unique shape and pattern that fits their personality.
Flexible Working Hours
Working a 9-5 desk job isn't in the cards for this career! Many nail techs have the freedom to choose their own schedule and work when it's convenient for them. Flexible scheduling is one way to help with job satisfaction.
Job Security
A fresh set of nails is always in style. According to the Bureau of Labor Statistics, the job outlook for nail technicians is expected to grow 10% by the year 2028. People rely on nail technicians for their beauty needs, which means you won't have to worry about job security!
Start Your Beauty Journey With Us
Are you ready to follow your dreams of becoming a nail technician? Get started with an education from the Academy of Hair Design. Our nail technician program is designed to teach you everything you need to know to get started in this amazing industry. If you are passionate about beauty and want to enhance your life, our hands-on instruction is just what you need to get started.
Have any questions? We would love to hear from you and answer any questions you have regarding your education! We can't wait to meet you and help you along your journey!