September 21, 2022
What is Esthetics?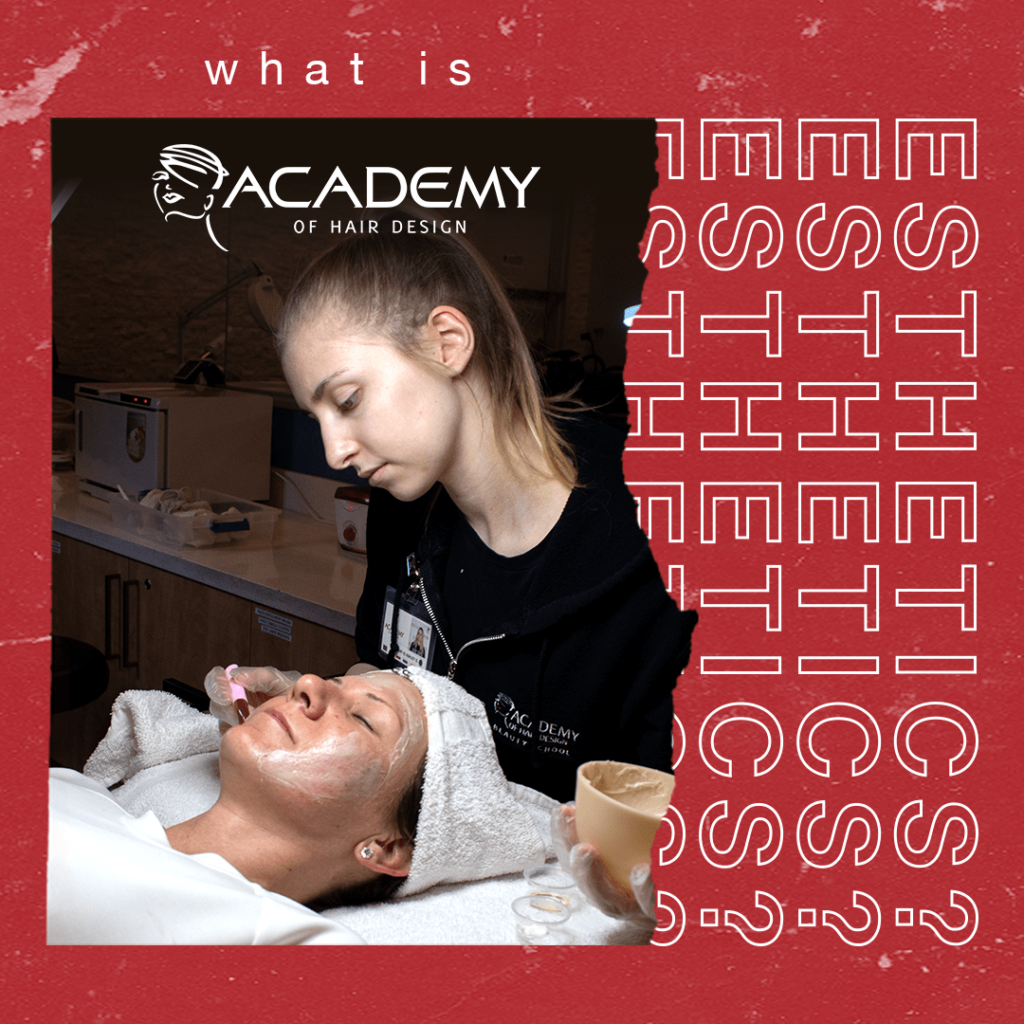 What is esthetics? We hear this word all the time but what does it really mean? Esthetics is part of the beauty industry. It is a growing industry that specializes in the health and appearance of skin. We call it a growing industry, because services and treatments are always being developed. New technology and procedures come out as we learn more about skin and how to improve it. Since skin is the largest organ of the body, we consider esthetics to be a pretty big deal in the beauty industry.
Esthetics are nothing new and it's been around for centuries. People have been taking care of their skin for ages, even dating as far as 6,000 years ago. Ancient Egyptians used castor oil and sesame oil to treat their skin and prevent aging. Ancient Greeks used a mix of fresh berries and milk as skin care. Skin care has been widely appreciated and used for centuries.
What is an Esthetician?
If you've ever had a facial or skin treatment before, chances are you've seen an esthetician. Estheticians are known for being the skin care gurus. They go through extensive training to have the knowledge of what products and treatments work for you and your skin type. Estheticians don't focus solely on skin care though, they also provide a wide range of other services as well.
If you're interested in becoming an Esthetician at Academy of Hair Design, you can expect to learn these skills below, plus more.
Custom Blend Facials
A highly personalized facial to give you the exact treatment a client's skin needs. It starts off as a skin analysis and then each step in the facial is customizable to what will best help your client's skin. Everyone has a different skin type, and you'll learn how to cater to what their skin needs to flourish.
Makeup Application
Makeup is also a big part of the world of esthetics. Makeup is the art of altering or enhancing an appearance. If you have an eye for colors and art, this may be the right fit for you.
Full Body Waxing
Hair removal is also a part of esthetics. As a trusted professional, it's important to know how to do this properly. If done incorrectly, it can leave your client with irritation and damage to the skin. Hair removal can leave your client with smooth skin that can last for weeks.
Relaxation Massage
Chances are you've had a massage once or twice in your lifetime, and you know how relaxing they can be. This is a service you can offer. A relaxation massage is a gentle massage to soothe and relieve muscular tension. It increases circulation and increases relaxation, hence the name. In other words, this is how you help your client become Zen.
Eyelash Extensions and Lash Lifts
Eyelash Extensions are the placement of artificial lashes on your real eyelashes to create a full, volumized look. Eyelash extensions are customizable and you can choose length, curl shape, color, and thickness. Lash lifts are the perming of your natural lashes. A lash lift curls your lashes, making them appear longer.
Dermaplaning
Dermaplaning may look scary, but the results are amazing. Dermaplaning is when an esthetician gently exfoliates your skin with a scalpel. It leaves you with smoother, brighter skin by scraping off the peach fuzz and dead skin cells. A must have if you need a good exfoliation treatment for your face.
Body Wraps
Body wraps begin by exfoliation and then are applied with natural ingredients to the body covered with plastic wrap. It can provide multiple treatments depending on the type of wrap you choose:
Detoxification: Body wraps with seaweed, algae, or clay can help the body get rid of unwanted toxins. This can have a dramatic effect on your wellbeing.
Dead skin removal: Body wraps made with an exfoliation stage will see an improvement in skin, as skin will appear smoother. Dead skin cells are lifted and you'll be walking away with a beautiful glow.
Moisturize: The majority of body wraps come with moisturizing ingredients in them already. You'll be on the road to nourished, hydrated skin in no time.
Ready to Be a Part of AHD?
These are just a few of the skills you could learn at the Academy of Hair Design with our esthetics program. We know that a big part of your decision lies in knowing what education you'll be receiving, but also the experience you'll have. We are dedicated to creating a fun, safe environment for all students to show off their skills and further dive into their passion.
Are you ready to explore an education in esthetics? Contact us today and get a tour scheduled. We can't wait to meet you and expand your knowledge on esthetics.