September 30, 2022
What is Cosmetology?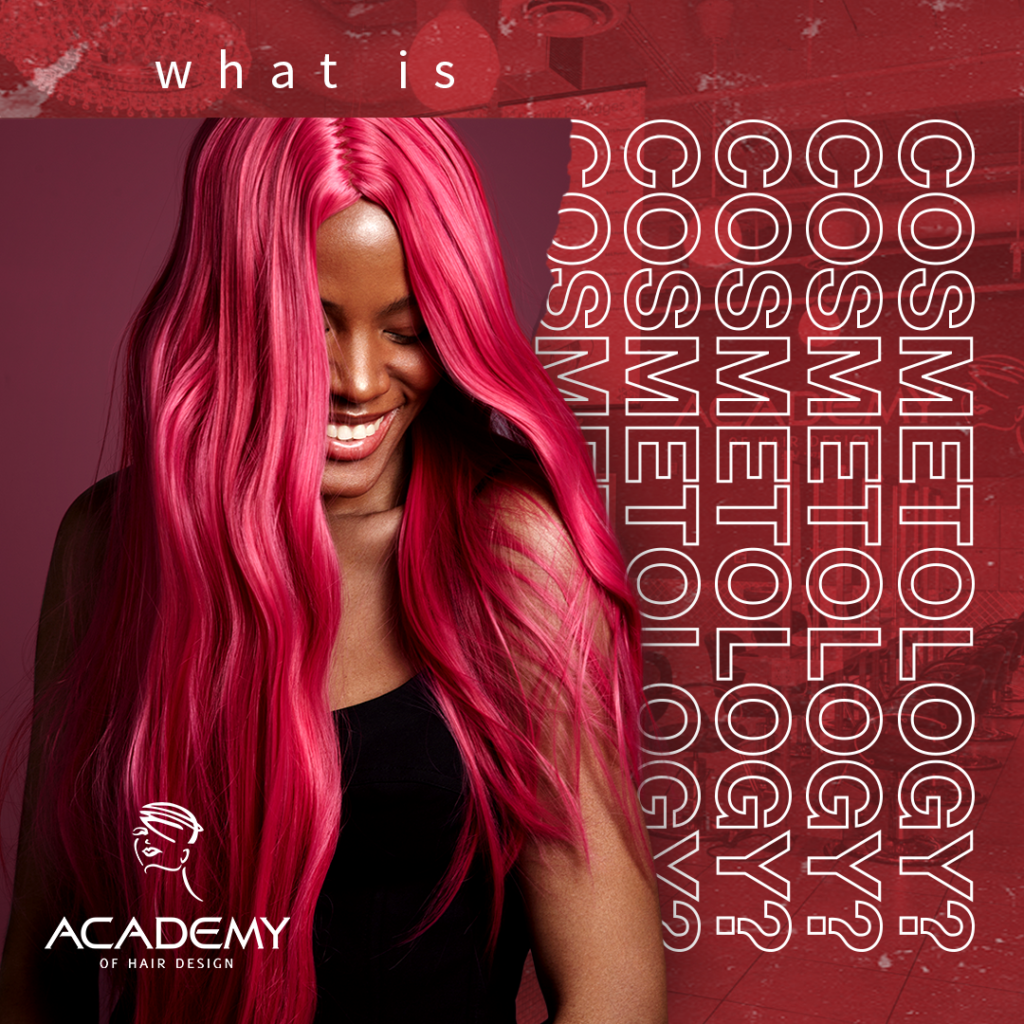 Cosmetology means more than cutting hair and giving a client shampoo. It is a creative profession full of excitement and opportunity. You have the passion for beauty, let us help you learn more about pursuing an education in cosmetology!
You may already have an idea about what cosmetology consists of, but if this profession isn't just cutting hair and shampooing, then what is it? Here is a rundown of everything you need to know about what it means to be a cosmetologist.
Becoming a Cosmetologist
Most cosmetologists have to go to school to become licensed. Here in Nevada, it's no different. To become licensed, you can do these things:
Enroll in a cosmetology school
Complete 1600 course credit hours
Sit for the state's cosmetology board exam and pass with at least a 75%
The first step in this process is finding a cosmetology school. This step can be the most important, but also the most daunting. Luckily for you, our cosmetology program at Academy of Hair Design is designed to help prepare you for your future!
In our cosmetology program, you can learn all the necessary skills needed for the state board exam. Once this exam is taken and passed, you can obtain your license and begin your journey in the world of beauty!
The Science Behind Beauty School
At Academy of Hair Design, we strive to make our classes creative, fun, and informational.
Our program even includes some science-related topics which can be especially helpful with these skills in beauty school:
Types of hair reactions to different hair products
Mixing hair color and applying properly
Understanding the processing of hair
Different types of makeup depending on skin type
Applying hair relaxers or perms
So yes, at Academy of Hair Design, we believe that science is absolutely needed when it comes to learning how to balayage, create the perfect money piece, or apply a smooth layer of foundation on any skin type.
Along with learning how the science works with hair, cosmetologists can learn a wide range of skills including:
Manicures and pedicures
Facials, makeup, and hair removal
Business management and professional communication
Being a cosmetologist means being an expert at all things beauty! Having a well-rounded education can put you in the right place to succeed. We take pride in offering this educational experience, which you can see more about on our program page.
What Makes a Great Cosmetologist?
We can provide you with the professional skills needed to take your exam, and we also want to make sure you have all the best attributes you may need to succeed as a cosmetologist. We have found a few important qualities for future and current cosmetologists:
Communication
Productivity
Self-confidence
These three attributes can help you build relationships with your clients, have confidence in your work, and stay on top of your schedules. Once you have gone through our cosmetology program, these qualities can provide you with a better chance at figuring out where you want to go after graduation.
Potential career opportunities can include:
Hair stylist
Salon owner
Wedding or events stylist
Beauty influencers
Social media specialists for the beauty industry.
Begin Your Education With Academy of Hair Design
If you're passionate, creative, and are thinking that cosmetology is the perfect path for you, take the next step and contact us to receive more information about starting your application process.
Don't think cosmetology is quite your thing? No worries! We offer programs in esthetics, hair design, and nail technology. Come see us by scheduling a tour or booking an appointment with our student salon*. We would love to have you stop by and visit! We can discuss and help assist you with the program admission process, your goals, or financial aid opportunities**.
We are here to support you and help you start your journey to a career in beauty!
*Student services are performed under the supervision of licensed professionals.
**Financial aid is available to those who qualify.